Dr. Timothy Orton
Headmaster-torton@iammca.org
Dr. Timothy Orton, Headmaster
I am MCA because… My passion is to cultivate life-long learners who are wise, knowledgeable, and eloquent, and I can think of no better place to do that than at MCA. The path of wisdom suggests that a genuine education never takes place in the absence of meaningful relationships. It is my sincere desire that our students not only know their world better in the course of their education, but that they are also known as individuals made in God's image. My goal at MCA is to facilitate the education of children across the entire spectrum of their being, from character and creativity to spiritual health and knowledge base.
S. Lewis said that childhood is not something we grow out of but should grow into. After all, Jesus said we cannot enter His kingdom unless we become "like a child." One of the reasons I love working with a school like MCA is the opportunity it presents me to be with children and reaffirm, as Lewis said in this parody, that "when I became a man I put away childish things, including the fear of childishness and the desire to be very grownup." I am refreshed to be in a place where children are free to be children.
I have Master's degrees from two seminaries, and a Doctorate from George Fox University. In the course of my career I have been involved in a wide range of educational opportunities, both as teacher and headmaster. I have been married to the love of my life for 43 years, and we have been blessed with two children and three grandchildren. I love Legos, fine art and music, and anything to do with ships and the sea.
Mrs. Chris Rubado
Administrator– crubado@IAMmca.org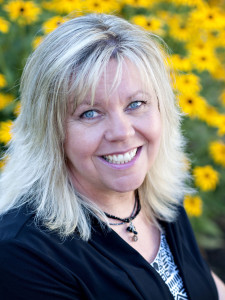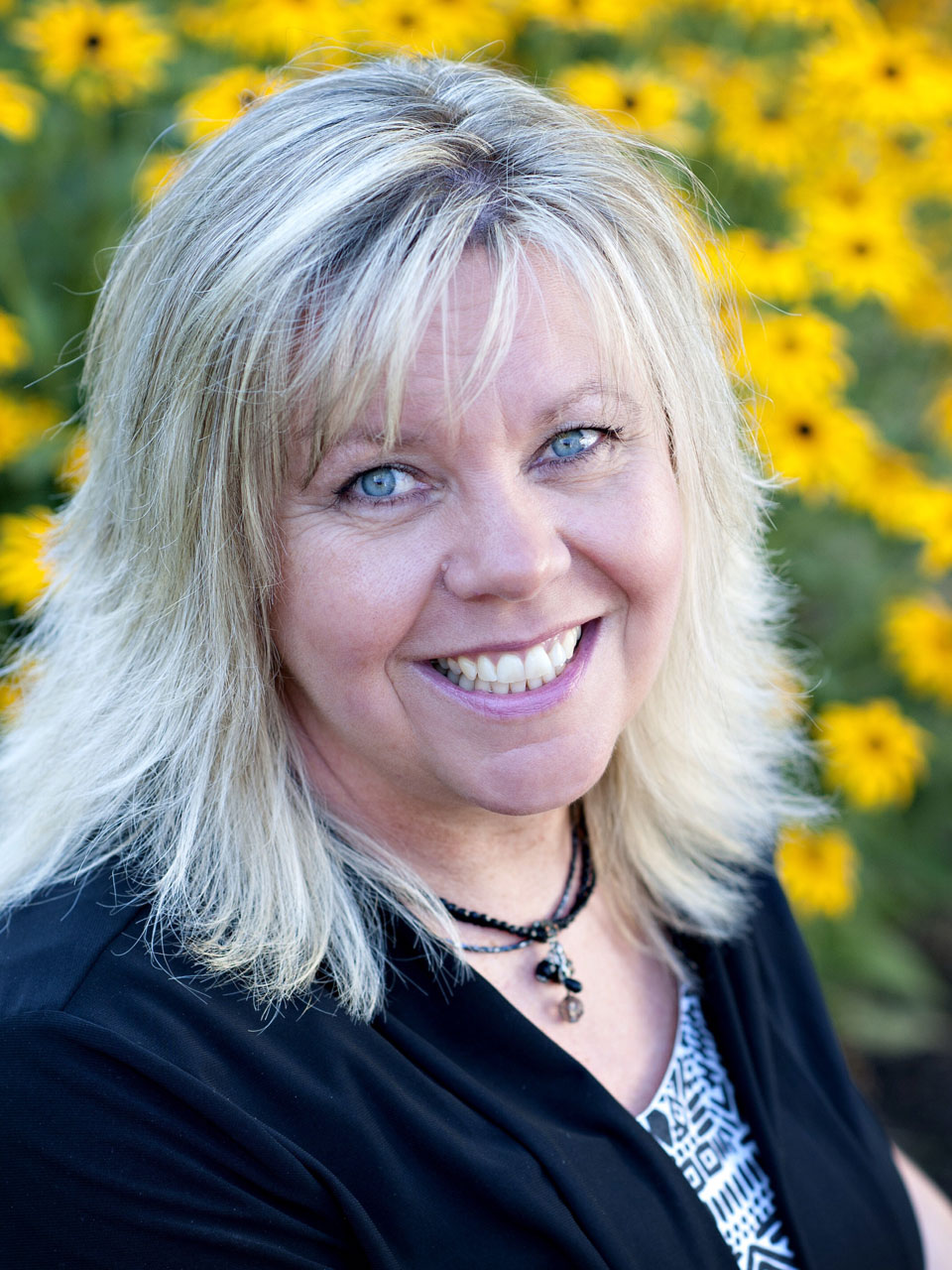 Mrs. Rubado continues to welcome families to MCA with her kind smile and generous hugs. Not only has God gifted her with organizational abilities to keep a school running smoothly, He also has given her a heart that expands each year as she learns and loves each and every student.
No one will ever quite know all that Mrs. Rubado accomplishes each year as the list seems never ending, but we do know that she goes the extra mile to make sure the needs of MCA are met.  And she still saves time for her husband and their two sons – one Theology major – rugby player at Grand Canyon University and one attending Moody Bible College.
Mrs. Kelsey Robinson, Lead Early Education Teacher
Mrs. Robinson is a MCA mom who is serving as our lead infant teacher.
Ms. Lauren Murphy, Pre-School
Ms. Murphy is pursuing an education degree at George Fox and served during the summer months.
Mrs. VanDyke, Pre-School & Early Education Director
I am MCA because… I love that "Ah ha!" moment when a child is just figuring something out for the first time or has just discovered something new. The excitement and joy that they feel is something so rewarding to watch. From as far back as I can remember, my passion has always been working with children. I truly feel the Lord has called me to do just that. I plan to use this gift and passion to continue serving the families of Yamhill County at MCA and through children's ministry at my church.
I also love to help people. I am the coordinator of two amazing programs of Hope on the Hill: The Pink Ribbon Event and The Tree of Hope. The Pink Ribbon Event is a breast cancer fundraiser that is near and dear to my heart. The Tree of Hope allows me to celebrate all I love about the Christmas season: the music, the lights, time with family, celebrating the birth of Jesus and truly blessing families!
My husband, Ben, and I have two amazing children, Bryce and Zoey.
Mrs. Seehawer, Pre-School
I am MCA because… I love helping students explore their creativity and leading their little hands through experiences. It expands their curiosity and you see that wonderment just take over. It reminds you how special it is to have a child's imagination!
This is my fourth year at MCA as a Pre-School teacher and my first year as the Director of Pre-School. Teaching with a biblical core infused with tons of classroom fun are two key perks that come with being a Christian Pre-School teacher. The family atmosphere at MCA is one I have never experienced before and am truly blessed to be a part of this amazing group.
 My husband and I have been married for 14 years and have three children.  Both Joseph and Chloe attend MCA. We recently welcomed our third child into family last October. Her name is Ellanor. She is an English bulldog/black lab mix. Ellanor is chunky and full of furry love. As a family we enjoy movie nights, fishing, card games and spending weekends at the beach.
Miss Kim, Pre-School
I am MCA because… I love teaching kids! I love knowing that I have the chance to impact their lives just as much as each and every one of them impacts my own life. I have always had a heart and gift for working with kids and have in some form or another been working with them since I was very young. I have wanted to be a teacher for a very long time so when I was offered the position at MCA, I immediately accepted it!
I first came to MCA towards the end of the 2016-2017 school year working in the After School Care Program. Prior to that, I worked for about a year at a Pre-School and also served as a Sunday School teacher for third graders at Westwood Baptist Church in Olympia, Washington. 
When I am not teaching, I enjoy shopping, coloring, and spending time with my friends and family. In the future, I plan to continue my education. I do my best every day to make learning as fun and adventurous as possible for each and every one of my students.
Mrs. Hessel, Pre-Kindergarten
I am MCA because… I love teaching Pre-K!  The children are so eager and excited to explore and learn when something is presented to them. The excitement in a child when they have learned to write their name, letter, or number, always makes teaching rewarding. Curiosity, innocence and unpredictably with Pre-Schoolers truly makes each day an adventure.  I love what I do and with that, I feel like I bring a rich learning environment through fun, patience, understanding and love for my Pre-School children.
I earned my Bachelor's degree from Eastern Oregon University and I have been teaching at McMinnville Christian Academy since 2011.
I married my high school sweetheart and we have four amazing children, ranging in age from 21 years old to 10 years old. I enjoy reading, running and spending time with my family.
Mrs. Bennett, Kindergarten
I am MCA because… I love challenging the students that need the challenge and helping those that might be struggling.
I have wanted to be a teacher since I was in middle school. Once I reached high school, the idea of teaching was even clearer to me. I had some teachers that made it hard for me to understand and relate to what they were teaching. I knew at that point that I wanted to be a teacher that would be willing to help those students that struggled. I love working with students in all levels of learning. I challenge myself to come up with different ways to help students. My goal is that all students will leave my classroom with a strong academic foundation. I will be making sure they can read, write, and do arithmetic for their grade level. I want all students to have the confidence they need to be successful.
I have lived in Willamina for 12 years.  I have 4 children and many foster children.  We have horses, goats, dogs and a cat that has 15 acres to wander! I love spending time with my family.  One thing we love to do together is go camping and biking.
Mrs. Massey, Kindergarten-1st Grade
I am MCA because… My passion is showing love to children and teaching them to strive to be the best they can, academically, socially, and spiritually. I want them to know that God will always be with them. I have a passion for building up inquisitive, courageous, faith-driven, creative, and loving kids. MCA allows me the freedom to do just that.
I hold a Bachelor's degree in Elementary Education and a Master's of Education from Linfield College. I have been teaching for more than 30 years in McMinnville schools. I have had the honor to be a part of MCA the past six years. I have been an administrator, the Pre-K teacher, and this year I am teaching first grade. I am extremely happy and feel very blessed to be working at MCA.
I have been married to my high school sweetheart for 49 years. We have two children and have been blessed with six grandchildren and one great granddaughter. I love baking, especially with my granddaughters. I also teach a cupcake decorating club for kindergarten through sixth grade each year. Other hobbies I enjoy are shopping, gardening, kayaking, walks on the beach, and taking trips with my husband.
Mrs. Davis, 1st Grade
I am MCA because…I get to play and have fun with children each day! I have the opportunity to plant seeds of knowledge, give guidance, and nurture positive values. When I see the eyes of my students light up due to new understanding – it makes my day. Teaching is a very rewarding career! My hopes for the future are to continue teaching, and to take time to enjoy life and all of God's blessings.
My journey of becoming a teacher began when I was ready to change careers from being a legal secretary. I attended Eastern Oregon University and earned my Bachelor of Science in 2008, then moved to the McMinnville area. I worked in various school districts as a substitute while attending Western Oregon University where I earned my MS in Education. I was hired as the second grade teacher at MCA in 2014.
When I am not teaching, I enjoy going for drives, frequenting restaurants, seeing new places, and being creative by building things, drawing, and crafting. I love spending time with my family and I take delight in playing with my pets. I also like to snuggle up with a good read or movie.
Mrs. Garlinghouse, 4th Grade
I am MCA because…it is my heart's desire to help children grow to be more like Christ. It is a privilege to help equip students for their future by teaching them the Bible.
I grew up on an Apache reservation in New Mexico. My parents were Baptist missionaries and they believed strongly in Christian education. They began a Christian school that is still serving kids today! As I look back, I realize what a blessing it is to have been raised with a Biblical worldview and I want to pass that blessing onto others.
I've been married to the love of my life for more than 20 years. Together we are raising our six amazing children and serving in ministry. My husband, Dax, is currently pastoring at Baker Creek Community Church. Before God brought our family to MCA, I had been home schooling for about 15 years. I taught our children every grade and every subject. Those years were instrumental in preparing me and giving me a love of teaching. I am so happy and blessed to be a part of what God is doing at MCA.


Mrs. Jessica Flood, 5th– 7 th Grade
I am MCA because…I get to share my 19 years of teaching experience in a Christian school in California with 5th/6th graders in McMinnville, Oregon.  I have taught Spanish and music in addition to my regular teaching curriculum, so I feel prepared for what God will bring into my classroom each year. I am also excited to be living in McMinnville to be near my two daughters who attend George Fox University.