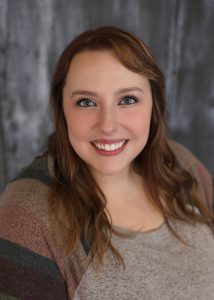 This is my first year working here at MCA. In the past, I worked at Discovery Zone as an infant and toddler teacher, but this summer I felt God calling me in a new direction. I love working with children. Their creativity and curiosity make everyday fun and exciting! Children have always been a big part of my life. I grew up babysitting and volunteering at Head Start, not knowing it would lead to a career. I love being able to work somewhere I can interact with children and share my love for God with them! I moved to Yamhill county in 2014 and married my high school sweetheart, Josh, in 2016. We have one extremely spoiled and loved Olde English Bulldogge, named Gracie, who loves to go on walks and be outside, just like me! In my spare time, I enjoy spending time with my family and friends, playing board games, being a youth group leader at my church, playing softball or volleyball, going on random adventures, and watching movies.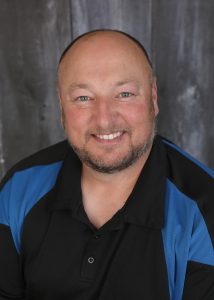 I have been married for 27 years to Tiffany and we have two adult children. I have been working with people in the ministry for 27 years.  My time in ministry has primarily been with youth. I have coached my children in basically everything they did growing up. I love working with kids and helping them with life skills that they will use as they continue to mature into young adults. I am the Associate Pastor here at Baker Creek Community Church where I work along with a team to continue ministry for the Kingdom of God. That ministry also consists of the private school here at MCA. We have an awesome team that gets to work with each student that comes to MCA for their education and continuing to learn how God loves them!
Gabriela Walsh – Preschool Teacher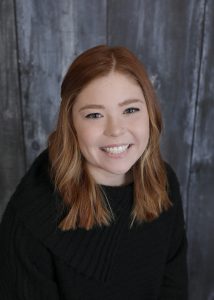 I love working with preschoolers because they are always teaching me new things and showing so sincerely how God desires us to spread His love and grace. I feel very privileged to be a part of your family's lives and a workplace where I can share and grow in my faith. I have completed some course work at Chemeketa and Corban University in psychology and counseling although ultimately God provided me with this job and has been faithful to equip me. I've always had a heart for children and completed many child development courses in high school. In my free time I enjoy watching movies, being with friends, and trying new foods and activities.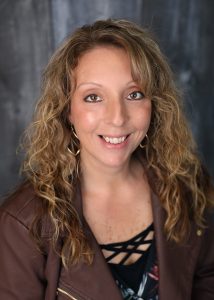 Hi, my name is Ms. Henderson I am the Kindergarten teacher here at MCA. I have been here for three years. I have 7 years experience working with children full time since 2014. I have worked within our community with at risk and families in poverty as well as been a mentor for young families. I do however have a passion to lead and expose children to the love of our heavenly father so I have chosen to spend my days here at MCA where I can freely share my faith and the gospel. Character development is also one of my passions as I teach the children throughout the day to have good character, something so important as they become part of our society.  
Academics is also part of my role in the kindergarten classroom. As they learn to identify letters and sounds and begin to read, their confidence grows.  My prayer is that they will have a wonderful experience and love school as this makes all the difference for these little ones. Also that they would learn to build healthy friendships. Most importantly that they would know who God is. 
Outside of school I have a family of my own. I have three children, my oldest is 24, my middle is 21 and my youngest is 15. I am also a new grandma this year to a beautiful little girl! 
I enjoy outdoor activities such as camping, fishing and spending game nights with my family. I attend church regularly and enjoy the friendships I have made there. 
I love to serve at my church and help where I can in the community.
Miss. Prewitt
1st - 2nd grades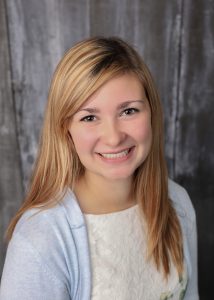 Hello! My name is Samantha Prewitt and I serve at McMinnville Christian Academy as the 1st and 2nd Grade teacher. I have many years of experience teaching music at the private level and am also in the process of building my repertoire of private classroom experience. I am currently finishing up my Bachelor's of Arts Degree in English, minoring in Music Theory/Performance. I believe, very strongly, that the Lord has called me to dedicate this chapter of my life to Him through teaching. Leading and teaching children, not only about the main subjects of school, but also about serving and following our Lord Jesus are invaluable to me. 
When I am not teaching at school, I serve at Baker Creek Community Church as the Children's Ministry Leader, as well as teaching music lessons from my own private studio. I enjoy music, chocolate, and exploring much of God's beautiful creation. When I'm not teaching, I love to spend time with my family and friends, discovering new restaurants, hidden beach destinations, and hiking. I look forward to getting to know you and your family!
McMinnville Christian Academy
Support Staff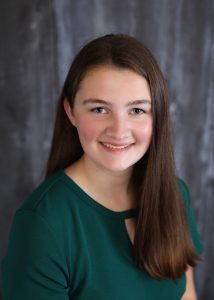 Hello! My name is Selah Kent, and this is my first year working as support staff here at McMinnville Christian Academy. I have loved working with children for as long as I can remember and I am very blessed to have worked as a leader with Kids on the Block and as a volunteer leader at Christian camps like Camp Tilikum. 
Outside of work, I love being with my family and friends. Together, we enjoy hiking, going on bike rides, and playing worship music. I also love curling up with a good book and sipping hot cocoa. I look forward to serving you and your kiddos!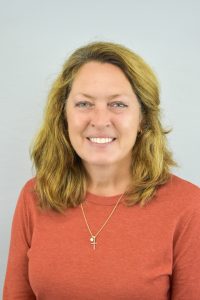 What a privilege to once again serve God here at MCA. I thoroughly enjoy the opportunity to support the staff and to come alongside the children to share God's incredible love for them. When I am not at work, I enjoy gardening, kayaking, traveling, serving on my church leadership team, and most of all – spending time with my three delightful grandchildren.