Administrator Mrs. Chris Rubado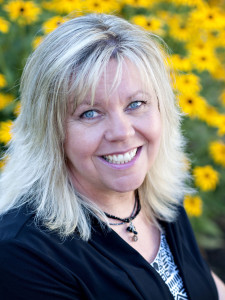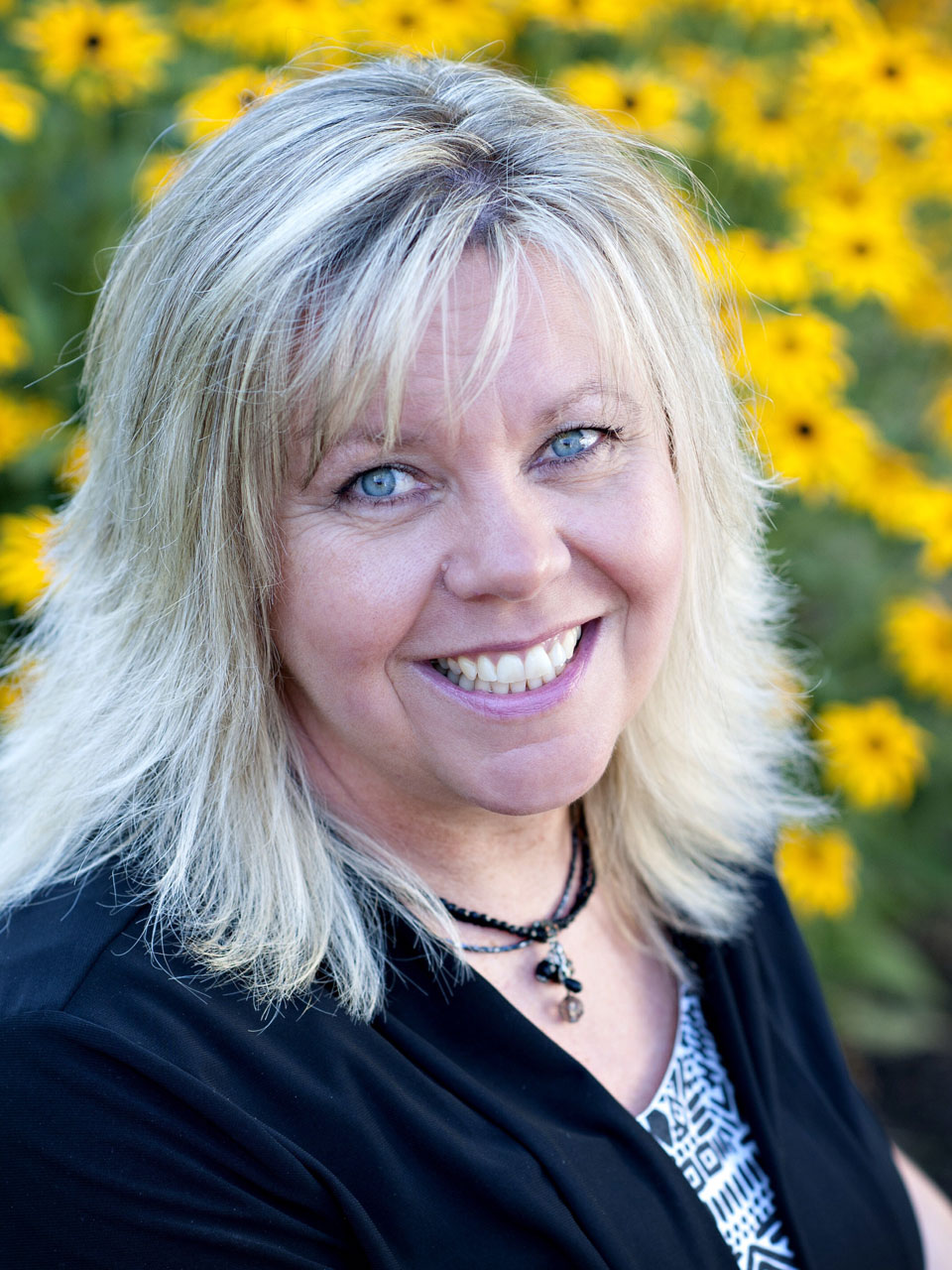 Mrs. Rubado continues to welcome families to MCA with her kind smile and generous hugs. Not only has God gifted her with organizational abilities to keep a school running smoothly, He also has given her a heart that expands each year as she learns and loves each and every student.
No one will ever quite know all that Mrs. Rubado accomplishes each year as the list seems never ending, but we do know that she goes the extra mile to make sure the needs of MCA are met.  And she still saves time for her husband and their two sons – one Theology major – rugby player at Grand Canyon University and one attending Moody Bible College.
Office Assistant Mrs. Laveda Weirich
I have worn various hats while at McMinnville Christian Academy, as do so many others at the school. There is never a dull moment!  The best fit for me, however, is in the office.  I love greeting not only children but their parents, guests, and our wonderful staff members, helping them with their needs, if I am able.  The diversification of the job is enticing.  My business management degree from George Fox University has played a vital role in this position.
Back up just a few short years ago to when I was a teen (ha!) – I thought I did not want children. Little did I know that God had different plans for my life! Not only did He eventually put that passion within my heart to have a child after I got married, He blessed us with four! Before I even knew I was with child, God prompted me to home school. I obeyed and home schooled my children – two through high school and two through middle school – as well as taught in home school settings. 
 I love exercising, reading, organizing, and hope to continue learning the rest of my life. Of utmost importance to me is glorifying my heavenly Father through all that I do!
Mrs. Tiffany Craig, Infants to 2's Teacher
My name is Tiffany Craig and I have taught Early Childhood Education for seven years. I am a new mom and wife to my high school sweetheart. I love spending time with my dogs, baking, and all outdoor activities. I am blessed to be a part of The Bethel Academy and enjoy teaching littles about Jesus and leading them to become faithful leaders of God. 
Miss Gabriel Henry – Preschool Teacher
I love working with preschoolers because they are always teaching me new things and showing so sincerely how God desires for us all to spread His grace and love. I feel very privileged to be able to be a part of your family's lives. I also am grateful to have the freedom to share my faith freely in my workplace.
I have learned from my college education at Corban University, but it is God who has provided me with this job and been faithful to equip me. In my free time I love being with family and friends. Usually I am reading a new book, watching a new movie or trying a new food or activity!
Mrs. Danielle Russell, Preschool Teacher
I am the Preschool teacher of one of the four-year-old classes.  I have nine years of experience working with young children in early development and four years as a lead teacher.
My two passions are children and sharing the gospel.  I have a love for children as well as for their spiritual growth.  I love to encourage, love, support, and nurture them.  I am blessed to be able to partner and serve with parents and families to foster their children with the foundation which they will need to be successful.  
My family is also very important to me and is my first ministry.  I have a loving husband and four children and we all love to get outdoors as much as possible.  Our hobbies include fishing, dirt bikes, ATV's, and camping.
Mrs. Jill Seehawer, Preschool Teacher
Greetings!  I am Mrs. Seehawer.  I love helping students explore and lead their little hands through exciting classroom experiences. It expands their curiosity and you see that wonderment just take over. It reminds you how special it is to have a child's imagination!
This is my sixth year at MCA as a Preschool teacher. Teaching with a biblical core infused with tons of classroom fun are two key perks that come with being a Christian Preschool teacher. The family atmosphere at MCA is one I have never experienced before and am truly blessed to be a part of this amazing group.
 My husband and I have been married for 16 years and have three children.  Joseph is 11 years old and aspires to be a paleontologist.  Chloe is 10 years old and hopes to be a veterinarian[MS1] .  Our third child is a fur baby named Ellanor. She is an English bulldog/black lab mix. Ellanor is chunky and full of furry love. As a family we enjoy movie nights, card games, camping, and spending weekends at the beach.
Mrs. Tara Hessel, Transitional Kindergarten Teacher
I love teaching this age!  The children are so eager and excited to explore and learn when something is presented to them. The excitement in a child when they have learned to write their name, letter, or number always makes teaching rewarding. Curiosity, innocence and unpredictability with Preschoolers truly make each day an adventure.  I love what I do and with that, I feel like I bring a rich learning environment through fun, patience, understanding and love for my Preschool children.
I earned my Bachelor's degree from Eastern Oregon University and I have been teaching at McMinnville Christian Academy since 2011.
I married my high school sweetheart and we have four amazing children, ranging in age from pre-teen to mid-twenties. I enjoy reading, running, and spending time with my family.
Mrs. Beth Bennett, Kindergarten Teacher
I love challenging the students who need the challenge and helping those who might be struggling.
I have wanted to be a teacher since I was in middle school. Once I reached high school, the idea of teaching became even clearer to me. I had some teachers who made it difficult for me to understand and relate to what they were teaching; however, that only fueled my desire to teach those who struggled like I did. While working with students in all levels of learning, I challenge myself to come up with different ways to help them. My goal is that all students who leave my classroom will have a strong academic foundation. I will be making sure they can read, write, and do arithmetic for their grade level. I want all students to have the confidence they need to be successful.
My wonderful husband and I have lived in Willamina for several years and have 5 children and many foster children. With 15 acres to wander, our children and  pets – horses, goats, exotic sheep, dogs, and a cat – love the space! As a family, we love to camp, ride bikes, and watch movies.
Mrs. Amy Kaelin – 1st Grade Teacher
I grew up in California and graduated from UC Davis with a Bachelor of Science degree in Human Development. I then went on to earn my Teaching Credential from Cal State East Bay. I taught in the public schools for 5 years, before having my oldest daughter, Katy. I am so happy to be back in the classroom and love to be able to give my daughters a hug throughout the day as I teach.The staff here at MCA have become like family and I feel blessed to be a part of such a wonderful team.
Miss Alexandrea Moore – 2nd Grade Teacher
I teach second grade at MCA and love it!  I have a Bachelor degree in Health and Promotions and Fitness Management which has opened doors for me in a variety of settings including special needs programs, Kindergarten and First Grade teacher, as well as becoming an Athletic Director at a private school.  I prayed to God while at this private school to work at a Christian school where I could freely speak of Jesus and pray with the students…and here I am!  Working at MCA is an answer to prayer!
Mrs. Crystal Lazenby – 3rd Grade Teacher
Mrs. Elizabeth Blair, 4th – 5th Grade
I am teaching 4th and 5th grades this school year and have a Bachelor degree in Education from Alice Lloyd College, holding two Masters of Education degrees from the University of the Cumberlands and Eastern Kentucky University, with an emphasis on English Literature, Special Education, and Instructional Leadership.  I am excited to be a part of this school!  Although I have taught for 15 years in the Public School System, my heart has always been in Christian Education where I can openly share God's Word and love with my students. My goal each year is to challenge my students while making each subject enriching and fun! This is my 25th year teaching! Mike and I have been married 24 years and have two daughters together: Michaela, who attends George Fox University and Chloe who attends Newberg High School. She also has two stepchildren and four grandchildren who are the reason her family moved all the way from Kentucky five years ago. Besides family time, she enjoys reading, crafting, traveling, and gardening.  
Mrs. Kim Irvin – Early Education Director
I started my career in Early Childhood Education in 1990 after the birth of my first child. At that time, I thought it would be a short-term career.  After 30 years in the field, I still have the same love and excitement for the job! It is truly a fun and rewarding career for me.  God definitely had a plan and gave me a true passion, dedication, and love for children. 
After running my own childcare/preschool for 28 years, God planted me at McMinnville, Christian Academy.  As the Early Education Director, I am truly honored and blessed to be part of the team!
I have been married to my husband, Mike, for 15 years.  We are a blended family with eight boys and one daughter.  We are blessed with 10 grandchildren and three fur babies – two dogs and one cat.
Mrs. Elizabeth Walczyk, Music/Band Teacher
I have the opportunity to share my love of music with students and to show them how much fun we can have when we play music together! I oversee the instrumental music program and will continue to grow the music offerings at MCA.
My teaching began in 1992 after earning a Bachelor of Arts in Music Education from Pacific Lutheran University and a Master of Music Education from the University of North Texas. I served as Assistant Director of the Master's Touch School of Music in Grapevine, Texas, and have operated the Master's Touch School of Music from my home in McMinnville. Additionally, I have directed a gospel choir, founded a Civil-War era fife and drum corps, performed in orchestras, concert bands, jazz bands, rock bands and all manner of ensembles. I am fluent in multiple instruments, and play piano, flute and bass guitar.
My favorite hobby is watching movies with my family. My husband of 34 years is a Professor of Music at Western Oregon University. Together we travel the world to the premier performances of his music compositions. Our children, Gabriel and Sophia, have or are attending MCA.
Mrs. Kim Bennett, Librarian, Computer, PE
My name is Kim Bennett and I am the teacher of computers, music, and PE and am blessed to lead preschool chapel and morning care. I am also the librarian!  For the past two years, I have been one of the 4-year-old teachers in preschool, but this year I decided to try something new!  The thing I love the most about my new position is that I am able to work with every class and build a relationship with every student.  Most importantly, I love being able to share the love of Jesus with every child I work with and hope to be able to continue to do so for many more years!